The companies of the sector combine 3D visualizations, layouts, design with virtual reality and robotics control systems. Robotics control systems can work both through Cloud platforms and be directly installed on the equipment (robotic arms, self-propelled platforms, etc.). All these systems are networked.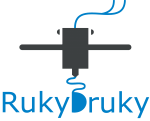 A full cycle of 3D printing: electronic models and layouts creation, layouts scanning development and creation from scratch, 3D printing
MagneticOne Robotics
Robotics control systems
MagneticOne
3D
3D models online libraries for 3D printing, 3D models creation from nothing, city 3D digital models development, monuments, offices, etc.
MagneticOne Virtual Reality
Technological demos that are created using VR, AR, AI, and Mixed Reality